Whitley Chiropractic Reviews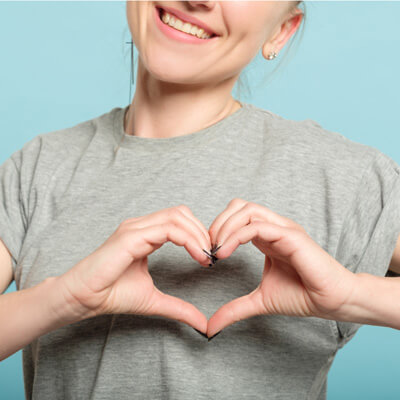 What Our Columbia City Patients Say
At Whitley Chiropractic we love when patients share with us their feedback and comments after chiropractic care. Please read our patient testimonials below to see what other people have achieved through their tailored treatment plans with us.
Share your stories too! Click here to send us your feedback so that we can help to spread the word about the benefits of natural Whitley Chiropractic care.
For more information, or to schedule an appointment contact us today.
---
Professional and caring
Really appreciated the professionalism, and the caring I experienced.
– Marilyn S. (Nov 4/16)
I have no desire to smoke
I had smoked cigarettes for many years and knew I had to quit smoking. I was told about Acupuncture done at Whitley Chiropractic & Wellness Center. I made the appointment, had it done and have not smoked a cigarette or desired to smoke since then.
My greatest concern was that the Acupuncture might not stop me from smoking or having the desire to smoke. I DON'T HAVE THE DESIRE TO SMOKE AND I DON'T SMOKE! Hurray!!
The Office Personnel were so friendly and encouraging on what I wanted to have done. My family and friends were impressed that I don't smoke anymore and that I have no desire to ever smoke again. They wanted to know how I accomplished quitting after so many years of smoking. It was unbelievable to them. I told them and ones that smoked about Acupuncture and your place to go to accomplish NO SMOKING.
Smokers I'd say go for this Acupuncture for you will be so glad you did, for I'm so thankful I did!!!
Much More
Much more than I ever expected. Very courteous and professional staff.
– Doug H. (June 27/14)
Wonderful Kindess
You all were super nice to me on my first visit. Thank you all for your wonderful kindness during a time of extreme body pain.
– Debra H.(June 4/14)
I am excited to learn what my treatment plan will be
Jamie made me feel very comfortable right from the beginning. I am excited to learn what my treatment plan will be and grateful to have found a place that cares about what is best for the body, and not about just prescribing medication to mask what is going on. Thank you.
– Jodi M. (April 18/14)
Wonderful People
I think you are both wonderful people who genuinely care about helping people!
– Angela T. (April 9/14)
I look forward to my next visit with great optimism!
I felt very welcome and that my many questions were dealt with patiently and with professionalism. I look forward to my next visit with great optimism!
– Susan T (Dec 2/13)
Highly Recommend
I felt very important and well cared for at my first appointment. I would recommend this practice to anyone looking for a chiropractor.
– Valerie G (Nov 12/13)
Excellent
Everything was excellent.
– Carol R (July 25/13)
Encouraged about feeling better
I was pleasantly surprised! Very encouraged I can feel better! Great facilities!
– Loretta G (July 23/13)
I'm a believer!
Dr. Lori, Dr. Jamie and Staff:
I wanted to thank you for the wonderful experience I had in your chiropractic care! Honestly, when I came to you with my recent pain issues, I was somewhat skeptical about this new procedure you introduced to me. The only experience I had with chiropractic care prior to coming to you was the old conventional method of manual manipulation, which caused me great discomfort and pain, and I dreaded having to go thru that again. But after seeing your high tech procedures, I was intrigued so I decided to proceed in your care. I was pleasantly surprised that I never experienced the anticipated pain! And after a short period of time, the pain subsided and now I'm a believer!
And not only was the care wonderful, your staff is amazing as well! I was also greeted with a smile when I walked in the door and was treated with the utmost importance! I will sing your praises to everyone!
– Laura
Thank you for sharing
Dear Dr. Lori,
Thank you so much for speaking at our World Breastfeeding Week Celebration. Your encouragement of a healthy lifestyle and positive choices has encouraged me many times. Thanks for sharing it with others.
– Angie Lehman RN, IBCLC
Care after multiple accidents
I first came to Whitley Chiropractic when I had been run over by a horse and cart in a driving class in Ohio. They did wonders for me and in no time with their procedures and help, I was as good as new.
Three years ago, I broke my neck, back, had facial fractures, and a broken finger. I couldn't wait for Dr. Jamie and Dr Lori to help me. Through their guidance and constant care, I have recovered from that accident also. They have made me a firm believer of what chiropractic can do.
I have told all my friends about Whitley Chiropractic and I'm living proof of the chiropractic lifestyle. A lot of my friends now come to Whitley Chiropractic.
– Bobbieann
I highly recommend
I would highly recommend Whitley Chiropractic and Wellness Center to anybody who would like to improve their quality of life and I am so grateful to have their resources and facility available to me.
– Ryan
Regular care works
Don't think that a few appointments is all you need to get your body back to normal. We feel it will never be as well as it could be for us without a regular maintenance plan, especially as we age.
– Norma and Steve
---
Whitley Chiropractic Reviews | (260) 244-3665