Welcome To Our ChiroThin Weight Loss Section!
Lose 20-30 pounds in about a month without exercise, shakes, or pre-packaged food!The ChiroThin Weight Loss Centers Program is designed by doctors!

As a ChiroThin Weight Loss Center patient, you will experience rapid, healthy weight loss without hunger or cravings. Our typical female client will lose between 20 and 30 pounds in 42 days and the typical male client will lose 25-35 pounds in 42 days. THESE RESULTS ARE TYPICAL! The ChiroThin formula has been specially blended to include compounds that aid in boosting your metabolism, suppressing cravings, and to help detoxify your body.
So What is ChiroThin™ and how does it work?:
ChiroThin™ is a natural dietary supplement. Its formula, developed by ChiroNutraceutical, contains a host of nutritional ingredients that are well known to aid in fatty acid transportation, fatty acid metabolism, and blood sugar stabilization, as well as increase metabolism and detoxification. When ChiroThin is combined with healthy and specific amounts of anti-inflammatory foods with a low glycemic index, your body will be more efficient at converting stored fat into energy. In general, ChiroThin allows the body to more efficiently metabolize fat and use it as energy when an individual consumes fewer calories than he or she burns in a given period of time. ChiroNutraceutical has specially designed the ChiroThin formula to include specific amounts of amino acids, vitamins, and cell salts for further added benefits. Additionally, the ChiroThin Weight Loss Program includes dietary and behavioral modification guidance, as well as a strategy to help maintain a long-term weight loss.
ChiroThin™ Saftey Guidlines:
• The ChiroThin™ Program is supervised by Dr. Lori Kirgis. Each participant has a follow-up visit with Dr. Kirgis on a weekly basis. During these doctor-patient encounters, patients will answer questions regarding their overall health, their adherence to the diet, and any struggles or challenges they may be experiencing. Participants are then weighed, receive an 8-point body measurement, and their blood pressure is taken. Dr. Kirgis use this data to calculate each patient's BMI. Based on all of this information, participants are then given detailed information and instruction as it pertains to what they need to do for the upcoming week.
• All patients are prescreened for complicating factors, poor prognostic indicators, and contraindication. If the screening reveals a complicating factor or poor prognostic indicator, Dr. Kirgis will discuss the concern with the potential participant.
• Depending on the severity of the projected clinical implications of the complicating factor or poor prognostic indicator, a person may be prohibited from undergoing the program.
• If a potential participant's past medical history contains any contraindications, the participant is prohibited from undergoing the program.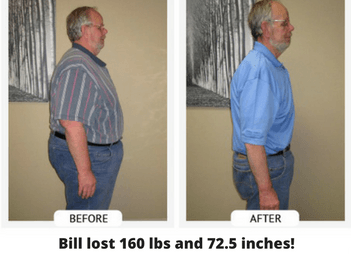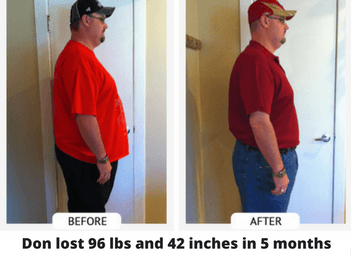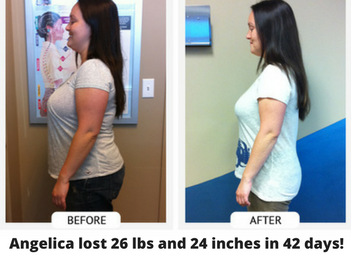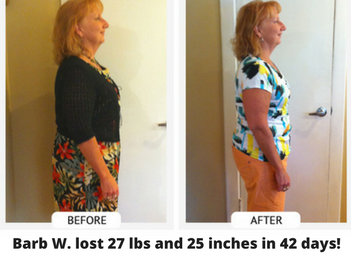 ---
How Does ChiroThin Weight Loss Centers Formula Work?
ChiroThin works to boost your metabolism while preventing the body from going into starvation mode when consuming fewer calories than your need. This causes the body to burn fat for its energy instead of protein (muscle).
Getting Started is Easy!
New Patient Intake Form


Weight Loss Made Easy
You don't lose 20-35 pounds in just 42 days by guessing what foods you should and shouldn't eat which is why we create customized plans for each patient!
No More Exercise Required
Our team members use the ChiroThin Weight Loss Program to help our patients lose weight without eating pre-packaged meals, drinking shakes, or exercising!

Maintain Weight Loss
This isn't just a quick fix. By the time you complete the program you're going to understand how and why you're going to keep the weight off.
Contact Us Today
Please call to schedule your no-charge, no-obligation consultation. Feel free to call us if you have questions regarding our Weight Loss program. Contact Us